Mobile Phone and Tablet Data Recovery Services
Has your phone stopped working? Don't panic, we can help!
We offer the world's best mobile device data recovery service, and can fix problems that nobody else in the world can. We can even recover data from damaged or faulty phones that others will say is impossible
We would love to try to help to recover your files from your faulty mobile phone. We specialise in Apple iPhone, Samsung Galaxy, all models of Android, Windows, Blackberry and other types of phones that no longer power on due to liquid damage, physical damage of any kind or have simply suddenly stopped working for any reason.
Our data recovery labs have the world's best facilities, best technology, hardware and software so that we can provide you with the highest chance of getting all of your files back in a safe, professional and fast way. The main differences between what we do compared to cheap phone repair shops are:
Your data is our focus, everything will be done in a safe way to ensure no data loss.
We get phone calls very often from our clients who say they told a phone repair shop they wanted their phone repaired mainly because they want their photos back. The phone repair shop fixes the phone, but all data is permanently lost.  Even if clearly told that the data was the most important thing
We always focus on getting your important data back, everything is done in a safe and professional way.
We don't give up! We put in a massive amount of time and effort that nobody else will.
Most phone repair shops may do some very basic level repairs such as change the battery or screen, but we are highly skilled and equipped with the best technology available. If a job is too hard, phone repair shops will give up and tell you it's impossible. We won't! We'll treat it like it was our phone and put in an extreme level of effort and time, we won't stop until we get your photos, videos and other files back.
Payam Data Recovery specialises in providing data recovery services on faulty and damaged phones, especially if they do not power on, will not charge or are physically damaged. We have the world's best technology, equipment and facilities and can recover data that nobody else in the world can. That's why the elite mobile phone forensic teams in the world, from law enforcement agencies and government departments, use our services. When their own well-funded and expert teams spend months and fail, we often recover data in those cases in a few days. Getting data from dead phones is what we do better than anybody else on the planet, we would love to help you!
Common mobile device problems we can help you with:
Will not power on
Unable to charge
Cracked/smashed screen
Broken into pieces
Liquid damage (drinks, salt water, swimming pool and toilet water)
Corrupted operating system
No longer working after a software update
Apple devices that show cable and iTunes logo on the screen after failing to do an iOS update
Corrupt iTunes backup
Extracting an encrypted iTunes backup file
How much will it cost?
How will I get my data back?
All data is usually provided back to you on a USB flash drive, or via a link to download. For Apple devices, we will always try to provide you with an Apple iTunes backup file if possible, or a copy of the data in a report format with your photos in another folder.
Will my phone be repaired?
No, your mobile phone will NOT be repaired/fixed – our goal is only for a temporary repair for the purposes of data recovery. The work we do will usually void any warranty on the device due to extensive internal repairs we need to perform. The work we do involves temporary repairs to the electronics, so this will usually void all hardware support and warranty with Apple. If you are not sure, please do check with Apple or any other manufacturer first to see what is their policy regarding data recovery and warranty.
Why use us?
We will try harder than anybody else and will not give up when the problem is difficult to fix. Your best chance of getting your data back is with Payam Data Recovery.
Our employees' job satisfaction comes from helping customers, we come to work every day to help people and we do what others say is impossible. We love it!!
We specialise in recovering data from physically damaged or faulty phones, requiring complex and time-consuming hands-on electronics repair work with tiny components.
Our data recovery engineers specialise in temporary repairs to your phone to recover the data, this is done with a microscope, soldering iron, a multi meter, world-class tools and training.
We can perform 'chip-off' recoveries in-house and have all of the best equipment in the world including Cell bright UFED, use JTAG, RIFF boxes and custom mad jigs and adapters all-purpose build only for data recovery. These are tools that your local phone repair experts won't have.
How do I get started? Let's get your files back!!
Once you have completed this Submit a job form, you will be provided with a Job number and our delivery address. Once this is done, deliver the mobile phone to our office in person as soon as possible. Or you can post/courier it to us.
Our office to deliver your phone to us or deliver it to is:
Payam Data Recovery Limited
Level 31
48 Shortland Street
Auckland CBD, 1010
New Zealand
Note: We have our office in the Auckland CBD but our head office in Sydney, Australia holds our super-lab for the world's best mobile device data recovery service. Your mobile phone may be shipped via Fedex to our Australian head office at no cost to you. The expert level of mobile phone data recovery work is not performed at our Auckland lab due to the very costly equipment and tools needed to provide this world's best service at all of our 5 data recovery lab locations.
If you would like to bring the mobile phone to our office in person, you are welcome to visit us during our business hours of 9.30am to 5.30pm, Monday to Friday. Bring it in anytime! No appointment is needed.
If for any reason the data cannot be recovered, will provide you with a full refund.
Important Conditions of Service: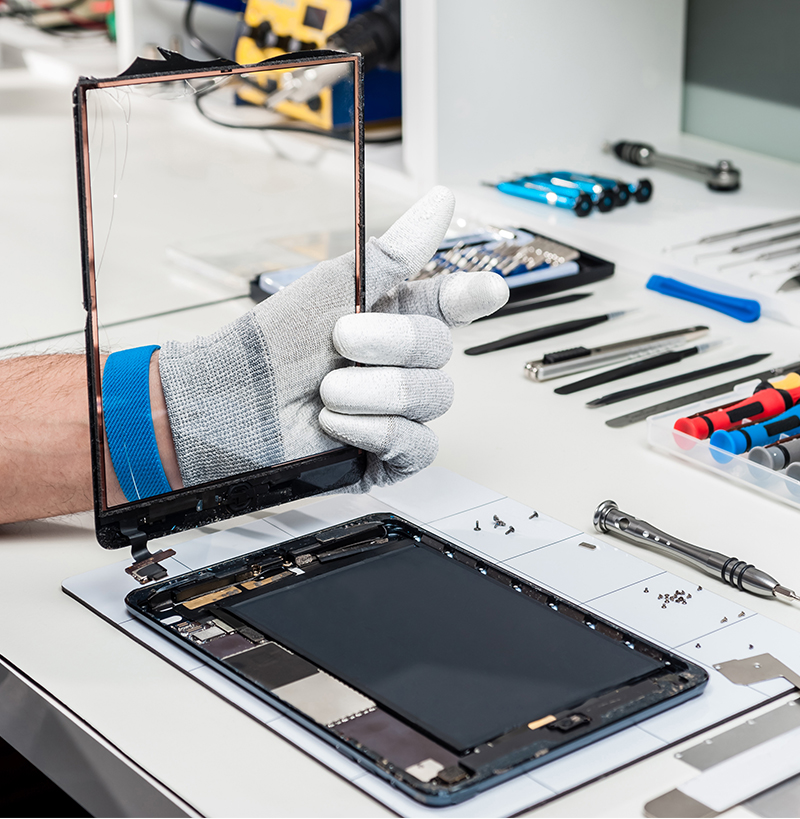 We will not recover data from a device that does NOT belong to you. You will be asked for photo ID and to declare that you are the owner of the device. Any attempt to violate the privacy of any person by attempting to recover data from a phone or tablet that is stolen or not your property is against the law and will be reported to the police.
We can only recover your data if you provide us with your PIN or Passcode. Without this, we may not be able to recover any data.
In most cases that we work on, your phone will be dismantlesdand we will perform component level work on the PCB. The phone may be destroyed in the process of us removing memory chips and other parts to attach wires and special equipment to your phone as part of the data recovery process.
Data recovery from a damaged phone will likely void your warranty as we are performing component level repairs on the electronics.
7-14 days is an average time frame, we may need several months for very difficult cases.