About Us
Why We Exist.

Simply, we exist to help you.
How We Help.

We help by using our expertise to retrieve your valuable data which has been lost.
What We Do.

We are experts at using the most advanced data recovery techniques and technology on the planet to recover data from any failed data storage device.
Payam Data Recovery has 4 offices in New Zealand: Auckland, Dunedin, Christchurch, and Wellington. We are open Monday to Friday from 9:00am to 5:00pm, with the dedicated support of the 7 data recovery labs and our head office in Australia– the oldest and biggest data recovery company across Australia and New Zealand.
All data recovery jobs start in New Zealand office and are worked on at our main lab in Australia. This allows us to fix problems and recover your data when other companies cannot at the lowest price possible locally in New Zealand.
The lab used to work on your device has a ISO-14644-1 Class 5 clean room environment, hardware imaging technology, firmware repair tools, a professional Electronics/PCB repair rework lab, as well as all of the hardware and software money can buy to ensure that most problems can be done locally and quickly.
We pride ourselves on being the good guys in the data recovery industry. We are always honest, clear and upfront about the costs and won't mislead customers. We will always put in the time and effort to ensure that everything possible is done to maximize the chances of data recovery.
Everything we do is done carefully, in a safe and professional way. No shortcuts or amateur's tricks, nothing at all that will risk causing data loss to your device or making the problem worse. We use only the world's best practices, methods, tools, and technology will be used to recover your data. That is why companies like Seagate, Western Digital and Apple refer clients to us.
As the owner of our company says "Imagine this hard drive belongs to your mother and she lost all of your family photos. Try everything you can, never give up. If you get stuck, ask our team for help, together we can solve any problem. No matter what, make her happy – be a hero and get all the data back!"
Office Locations:
Auckland
Level 8, 139 Quay Street,
Auckland, 1010
Christchurch
Ground Level, 6 Hazeldean Rd
Addington, Christchurch. 8024
Dunedin
First floor of Harvest Court
218 George Street, Dunedin, 9016
Wellington
Level 15, 171 Featherston Street
Wellington 6011
Trading hours
Open from 9:00am to 5:00pm.
Monday to Friday.
No appointment is needed. Visit us in person to deliver your device , or send it by post/courier.
Emergency Service available.
For after hours inquiries, or to contact us on an emergency basis on the weekend or public holiday, our after hours number is 0800 890 115. Our emergency services cost extra, usually more than $2000.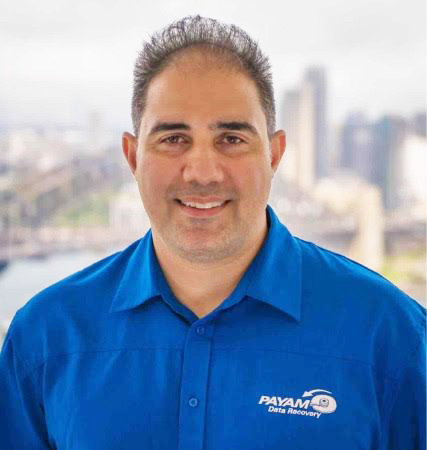 Payam Toloo
Director & Data Recovery Engineer
How long have you been in business?
We opened our first data recovery office in Auckland, New Zealand in 2014. At the time, we were bringing over more than 18 years' experience, having established ourselves as the first, biggest, and best data recovery company in Australia. (See www.payam.com.au for our Australian website). We have successful data recovery labs spread in five major cities throughout Australia: Sydney, Melbourne, Brisbane, Perth, and Adelaide. None of these are virtual offices; we operate within the walls of full-service data recovery labs, with a diverse staff of experts committed to performing world class data recovery.
What is the history of Payam Data Recovery?
Payam Data Recovery was established in 1998. At the time, Payam Toloo,was an 18-year-old student who had just started university, working a full-time job and running his own IT support business in the evenings and weekends from the storage room of his parent's underground car-park.
One night Payam tried to power on his main PC and got an error message "No operating system found." Without any warning, his personal hard drive stopped working. With no backup at all … Everything was lost. Payam was shocked and devastated. At that time, he was not aware that hard drives would suddenly fail and was not expecting this.
At this time, he was also unable to afford the hefty cost of professional data recovery services, despite depending dearly on the data on his hard drive. Instead of giving up, Payam set out on an ambitious mission: to learn how to fix his hard drive and recover the data himself.  At this time there was no training available, everything was very secretive about data recovery and there was no YouTube to  learn how to do it yourself. Everything about data recovery was a 'black art'. Nobody wanted to tell you how to do it, and there was only a lot of false information that did not help.
He bought 300 broken hard drives from local computer shops, spent six months taking them apart, dissecting them, destroying them, and putting them back together. In this time, he explored the inner workings of hard drives by learning how to break them, how to put them back together, and, eventually, he began to learn the best methods of how to repair them without causing any additional damage.  After six months of meticulous practice (and many mistakes along the way), Payam was able to pass the ultimate test: fixing his own broken hard drive. He was so excited by the experience, wisdom, and results that he'd gained that he wanted to share this gift with other people who may be in need of similar services.
Now, Payam Data Recovery has expanded to a team of 20 staff, working tirelessly at five full-service data recovery labs Australia; passionate about retrieving oToday, we have become the ur customer's lost family photos, documents, emails, and other important files after unexpected hard drive failures. After experiencing the suffering and hopelessness of losing important data, Payam has made it his mission to focus on relieving the stress of customers, and successfully helps to turn a stressful data loss crisis into a genuine opportunity to be somebody's hero!
Meanwhile, at all five of our Payam Data Recovery locations we have our own mission: providing the world's best customer service! Though our company has expanded exponentially from the storage room in the car-park, the humble care and personal touch is still present in our operations. We genuinely care about our customers and work tirelessly to provide results more amazing than many customers can even imagine. We will never give up on lost data, and believe in always putting in extra effort that we can to retrieve it. We strive to work day and night, including weekends, to help save critical files from failed hard drives and other storage devices, bringing them back into the lives of our customers. We love to make people happy!
World Leader today
Today, we have become the world's best data recovery company. We are proud of our reputation as being the industry's good guys. We are always honest, provide a clear and transparent process and the chance is we'll get your data back. We have the world's best customer service ratings (check out our Google Reviews, Facebook reviews and likes). We are the elite experts in our field. There are many large global data recovery companies that may be bigger on a global scale but many of these are virtual offices or drop off locations. We have real people who know what to do, how do it and have the best-equipped data recovery labs to help you. In fact, we do work for many other data recovery companies and more than 2000 IT companies and computer professionals per year.
Our data recovery skills are nothing short of legendary in our field – many people ask us "How did you do it when the other guys had it for months can could not recover anything?". The customer service that we provide is second to none.  Simply phone us, a member of our team will answer the phone and answer your questions. No waiting on hold, no overseas call centres reading a script, we'll talk to you and help you get your important files back.
We have earned the respect of the manufacturers of data storage devices globally, and are supported by high profile global partners who refer their clients to us for data recovery – these partners include Apple, Seagate, Western Digital, and Toshiba.  Payam Data Recovery is the only data recovery company in New Zealand that has formed partnerships with these companies.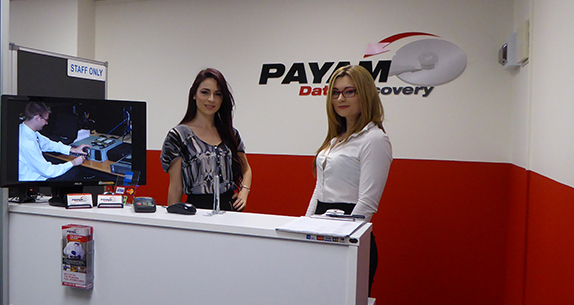 Giving Back:
We believe in giving back to our community. Every month, we make a monetary donation to out preferred charity, the Auckland City Mission to support the homeless in Auckland. See www.aucklandcitymission.org.nz for more information or to make a donation.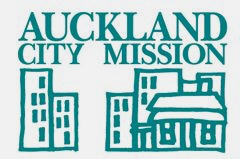 Payment Methods we accept:
Visa, Mastercard, American Express, Electronic Funds Transfer/Internet Banking (EFT), EFTPOS and Paypal. 12-month payment plans are also available. No additional charges/surcharge for any credit card payment.
No recent Facebook posts to show