Has your RAID array failed? Unable to access the data? We can help!
We offer New Zealand's fastest and best RAID recovery service.
We can help you with any set of disks from any RAID array or NAS Unit. This includes RAID 5, RAID 6, RAID 0, RAID 1, Spanned/JBOD, RAID 0+1/RAID 10 or any other type of multiple disk volume.
Whether it's Dell, HP, IBM, Lenovo, Thecus, QNAP, Synology, Apple, Promise, Drobo, Netgear or any other brand of RAID or NAS, we can help with all of them.
Any type of RAID configuration: any brand, operating system, or other type of virtualisation – we have seen it, understood it, and fixed it. We would love to help you.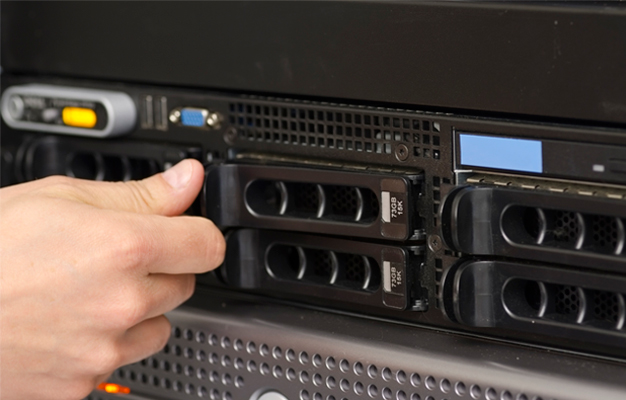 My RAID Array has failed, what should I do first?
Please turn off the hard drives. Stop using it immediately. Do not attempt any repair or rebuild, as this may cause permanent data loss or corruption. It is not uncommon for severe damage to occur when an amateur or unqualified fix is incorrectly or incompletely attempted.
Can you recover my data?
On more than 98% of cases of RAID failures we see, we recover the data. Often, we see RAID 5 sets of disks with 1 or 2 failed drives (e.g. 1 disk may have damaged heads and another may have some read errors or bad sectors). More common problems that we are accustomed to seeing are when a RAID-0 array has one failed drive, or when a RAID-1 set of disks stops working due to a problem with the RAID controller, not the actual hard drives.
Windows, Apple, Vmware, ZFX, iSCSI, LVMs, XFS, Linux – we can do it all.
For our experts, nothing is impossible.  we can fix any type of disk from any type of RAID array – SAS, SCSI, SATA, FC, SSDs – or any brand.  We love a challenge and there have been very few situations where we have not been able to recover data. Our only reason for being in business is to help you, and our only goal is to get your data back!
How much will it cost?
$800 to $2000 for simple cases.
$2500 to $4000 for most of the common types of problems we see.
$4000 to $10,000 for severe damage and very difficult cases.
$10,000 + for extremely complex and very time-consuming cases.
A recent case we worked on was from a cloud storage provider who suffered a flood, causing water damage to 14-rack mounted RAID arrays. Our expert team of data recovery engineers managed to rescue more than 120TB of data!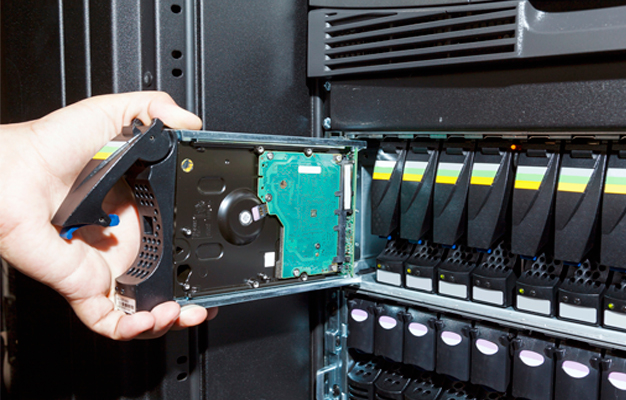 The cost will vary depending on the number of disks, the type of problem, how complex the RAID recover work will be, the amount of time we estimate it will take and how urgently you need the data back. We will offer you an Economy, Priority and Emergency service option. Our Emergency service is the most expensive, as we will around the clock to get the data back to you as fast as possible.
We will examine your disks for free, confirm the problem, and give you a free quote within 24 hours. We also offer an urgent RAID evaluation and quote service for $500 to get a quote in 1-2 hours' time rather 24 hours.
What is your success rate?
Generally, as long as the data lost has not been securely erased or overwritten, in 99 % of cases, we can recover your data. With our knowledge and technology, it is very rare that lost data cannot be rescued. We are passionate about getting your data back and are the world's best at data recovery. We know what to do and how to do it. In most cases, it is simply a matter of time before your precious data will be recovered. We will even perform repairs before rebuilding the RAID array, which is why our success rate is much higher than other data recovery companies in New Zealand. Your chances of getting your data back quickly and in perfect condition is much higher with Payam Data Recovery than any other alternative.
Common problems we can help with:
A disk or two has failed in a RAID array. When one disk fails, it is not uncommon for nobody to notice. But, when the second drive fails, the data may become inaccessible. For example, in a RAID-5 array.

Two or three drives failed in a RAID-5 or RAID-6 array.

Two disks in a RAID-1 array suddenly fail, usually due to bad sectors/read errors or a head failure.

Sudden power loss – this can sometimes cause hard drives to fail. An example of this is when heads are stuck to platters, which prevents drives from spinning up.

RAID controller failure or lost RAID configuration.

Lost access to all data after powering off a server or relocating it.

Hardware problems with the hard drives, e.g. Damaged PCB, damaged heads, bad sectors, seized spindle motor or firmware/system area corruption.

Fire damage.

Water, liquid or flood damage.
How long does data recovery take?
In some situations, your data will be recovered within 2-5 days. In more complex cases, it may take several days or even weeks. We offer two service options initially – a free evaluation and quote in 2-5 days OR an urgent evaluation and quote at a cost of $500. If you ask for the urgent quote, we will work on your hard drives as soon as we receive them and give you an estimated quote within 2 days. We will always ask for your approval before we start work.
We give three different options within a quote we provide: Economy, Priority and Emergency. The results of the service will be the same in all three, it is the time frame and cost that will be different.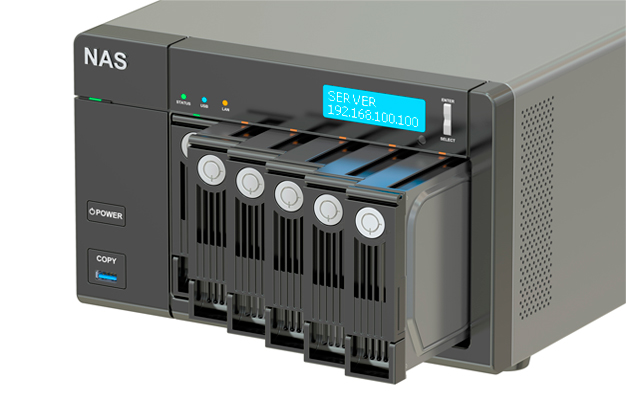 We offer the fastest RAID data recovery services to our customers in New Zealand! We have recovered data in many data loss situations, many of which saw our competitors within New Zealand fail to recover anything and deem recovery to be an impossibility.

We can do what others say is impossible. We are the best in the business of getting your data back, from any type of RAID or NAS failure.
Why chose us?
Thanks to 18 years' experience, we already know what to do and how to do it.

We can fix problems faster with a higher chance of success than anybody else.

We have state-of-the-art data recovery hardware, equipment, and technologies to repair failed SATA, SAS and SCSI hard disk drives.

We are masters of specialised hardware for repairing system area/firmware problems on SATA, SCSI and SAS hard drives.

Our world-class sector-to-sector hardware disk imaging tools for cloning SATA, SAS and SCSI hard drives with read errors/bad sectors. We can read one head or platter at a time, and do multiple-pass imaging for very badly damaged drives.

Safe and professional: We only use proven data recovery methods and protect your data at all times. We will never do anything risky that will cause data loss or worsen the issue. We only use the world's best practices for data recovery, and use the best tools to recover data from your failed RAID array.

We don't outsource work – we can handle any problem to help you ourselves.
Ready to get your data back?
1. Turn the power off, then remove all of the hard drives from your device or enclosure. Number them with any disk or drive ID number.

2. Complete our online Submit a job form

(Click here)

. You will be given a job number to start the data recovery process. Select the free quote in 2-5 days, or the urgent quote within 2 days on average for $500.

3. Deliver your hard drives to our Auckland data recovery office ASAP.

4. If you prefer to send the disks to us by post or courier, ensure you wrap all of the hard drives individually with at least 3-4cm of bubble wrap to prevent further damage.

5. We will send you a quote by email for your approval before we start work.

6. If you approve the quote, we will recover your data and supply it back to you on an external USB 3.0 hard disk drive. We provide these at an additional cost. If you prefer your data restored to another device, we can use any device you provide us.