SSD data recovery services
Payam Data Recovery offers the most advanced Solid State Drive data recovery service available in New Zealand. If your SSD has suddenly become inaccessible, been damaged due to a liquid spill, suffered a power surge or suddenly failed, we can help.

Our team of extremely skilled and experienced data recovery engineers at our lab can temporarily repair damaged SSDs.  

First things first, please power off the solid state drive (SSD), and do not use it any longer to prevent further damage. This gives us the best chance of getting your data back for you.
How much does it cost?

We offer 3 options depending how fast you need your data back.
How long will it take?

This depends on what the problem is and how the device responds to any temporary repairs made (e.g firmware modifications or PCB repairs). Some data recovery jobs we work on can be done very quickly for example in 1 day, others can sometimes take weeks or months due to severe damage or rare spare parts needing to be ordered in.
On average, the Economy service may take at least 2-3 weeks, but has no guaranteed time frame, as Priority and Emergency jobs take precedence. We will keep you informed of the time required and remaining and you can always upgrade from Economy.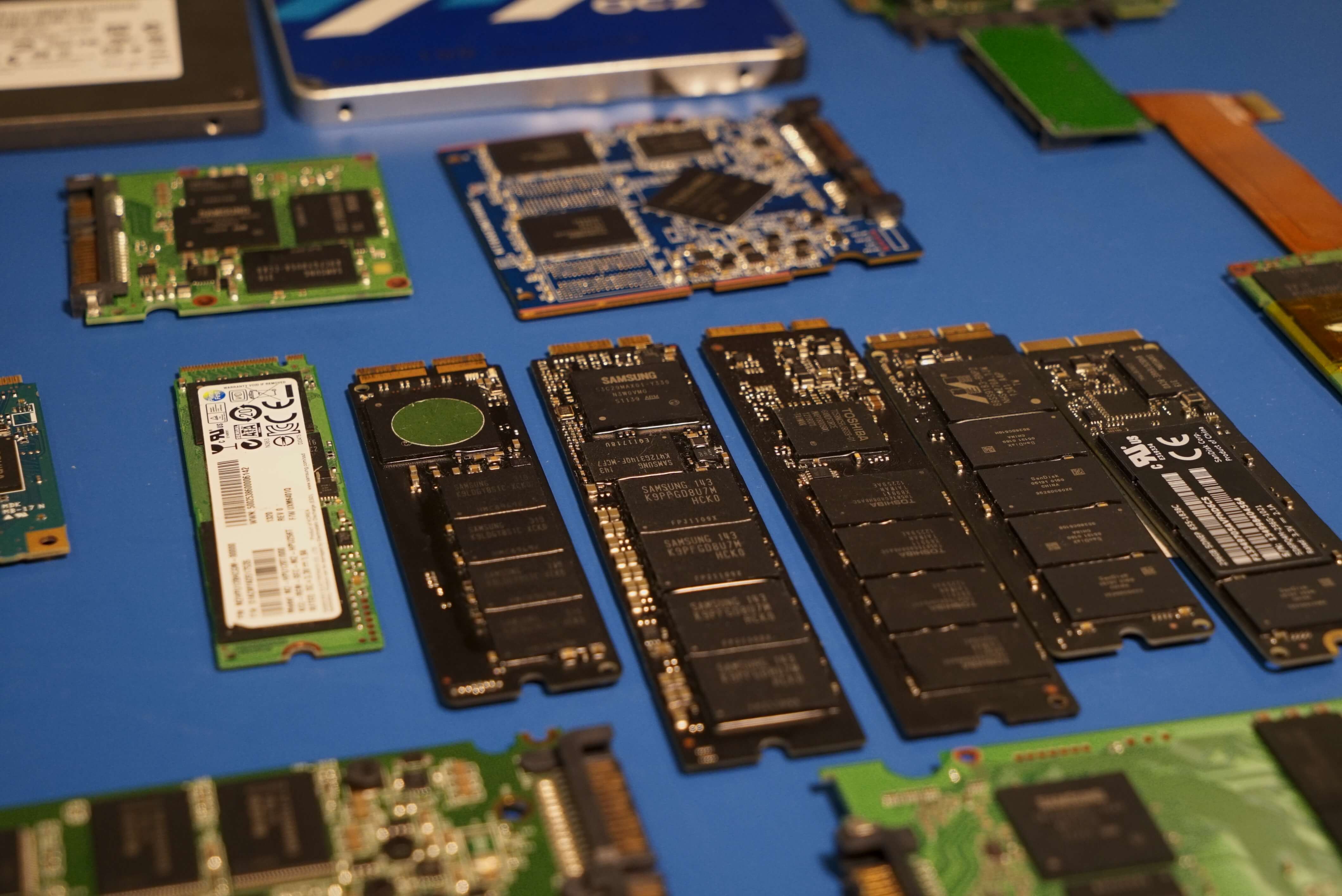 How fast are the Priority and Emergency Services?

In straightforward cases, you may get your data back in 1-2 days instead of 2-3 weeks. In other cases, it may mean you get your data back in 1 week instead of much longer for our Economy service. Priority and Emergency services, are given #1 priority in our lab, and our best data recovery engineers will work around the clock to get your data back to you as fast as possible.

What is your success rate?

We have a 95-99% success rate for common problems, including hard drives with Bad Sectors/Read Errors (working very slowly); a damaged PCB (not powering on); a firmware corruption; a file system or partition corruption or simple data access problem due to being unable to connect the hard drive to your computer to make a backup.


If for some reason the data cannot be recovered, we will let you know the reason and provide you with as much information as we can. You will receive a 100% refund for any amount paid for the fixed prices advertised. Some problems cannot be fixed but the good news is, in most cases, with enough patience and effort, we'll get your important files back!

Why choose us?
We are your best chance of getting your data back successfully in good condition. We know what to do, how to do it and will always do it in a safe and professional way.
Our team of data recovery engineers has access to specialised hardware, software and technology that nobody else in New Zealand has. E.g BGA chip off/rework equipment, firmware repair technology and chip off capability.

We are the only official data recovery partner with Western Digital in New Zealand.

We are the only Seagate-authorized data recovery provider in New Zealand.

Toshiba refers clients to us for data recovery on their products in Australia and New Zealand.

We have the biggest team of data recovery engineers in Australia and New Zealand, working together to help each other to help solve your problem and get your files back with the highest chance of success possible.

We will always be honest with you, answer all of your questions and keep you updated during the process. Our goal is to help you, if there is anything else you would like us to do for you please ask and we'll always try to do it for you.
Ready to get started?
This form will ask you to select one of three service options we offer. Payment will only be required upon completion of your job. If for any reason your data is not recoverable, there will be no payment required.
Once you complete this form, it will provide you with a PDF file that is a combined 'Submit a job form' and tax invoice/receipt to print and include in the box with your SSD, an optional address label and your Job number.
The next step is to post it or deliver your hard drive to the lab closest to you to get started today.
Auckland CBD Office location
Payam Data Recovery
Level 8, 139 Quay Street,
Auckland, 1010
New Zealand.
Phone: 0800 000 189
We are open from 9.30am to 5.30pm, Monday to Friday.
International customers are welcome! All prices are in New Zealand Dollars.
When posting a SSD to us, please pack it with at least 3-4 cm of bubble wrap on all sides to protect it during transit to protect it from further damage. Do not send us any cables or power adapters.
If you would like to bring the SSD to our office in person, you are welcome to visit us during our business hours of 9.30am to 5.30pm, Monday to Friday, no appointment needed.
Feel free to call us on 0800 000 189 (or +64 93522064 for overseas callers) if you have any other questions.