Has your hard drive stopped working? Don't panic, we can help!
My hard drive has died, what should I do first?
The first step is to immediately stop using the hard drive. Turn the device off and keep it that way to prevent any further damage. The less you try to use it, the higher the chance that we will be able to get all of your files back to you in working condition.
Can you recover my data?
Yes, in most cases we can.
Your best chance of getting your important files back is with Payam Data Recovery. We know what to do, how to do to it and will always do it using the best technology in a safe and professional way. We will try much harder, spend more time and put in more effort than anybody else to ensure the best possible result.
The most common problems that we see are hard drives with bad sectors/read errors, a damaged PCB, file system/partition corruption and firmware problems. In all of these cases, 99.9% of the time we can recover all of the data in good condition.
If your hard drive is making a clicking/ticking/beeping sound, it's very likely that it has internal damage to the heads or motor, a very common problem and one in which we specialise.
The only time our chances of success decreases is if the heads are damaged inside the disk (usually caused by shock to the hard drive), and there is any damage to the platter. We are able to recover your data if the heads are damaged, or there is a problem with the motor, as long as the platter is in good condition. We can even recover data with level 1 or level 2 damage on the disk platter(s). If there is severe damage to the platters (level 3), then the chances of success are very low but we will try everything possible to at least recover your most important files if we can. In more than 99% of cases of hard drives that do not have damage to the platters, or have been erased and overwritten, the data can usually be recovered!
We don't want to get your hopes up, so once we start work on your disk, we will keep you updated on what we are doing and what we find. If for any reason your data cannot be recovered, we will let you know the reason and provide you with as much information as we can.
Don't risk giving your hard drive to an inexperienced or unprofessional company who may destroy any chance of ever getting your data back. We have the best technology, training, and expertise in the world, and a proven track record of successfully retrieving data from all types of hard drive problems.
We offer a fixed price service, no matter how much time, effort or expense, so you can decide if your data is worth the investment. Our goal is to help you, and we do this in an honest, clear way that makes it easy for you to make an informed decision – we would love to get all of your photos, documents and other files back for you today!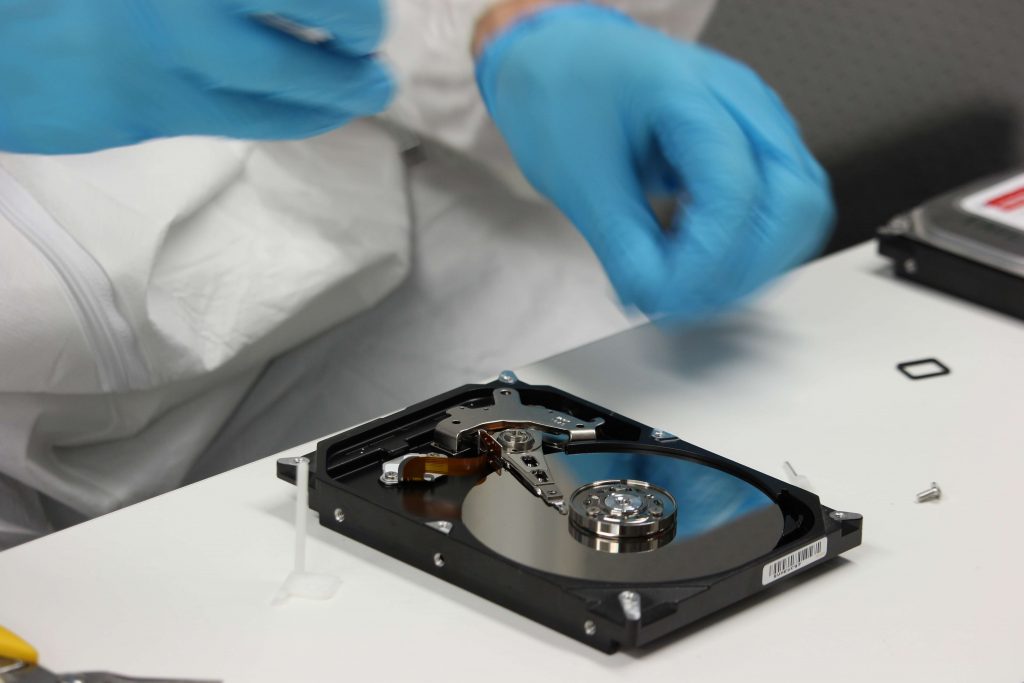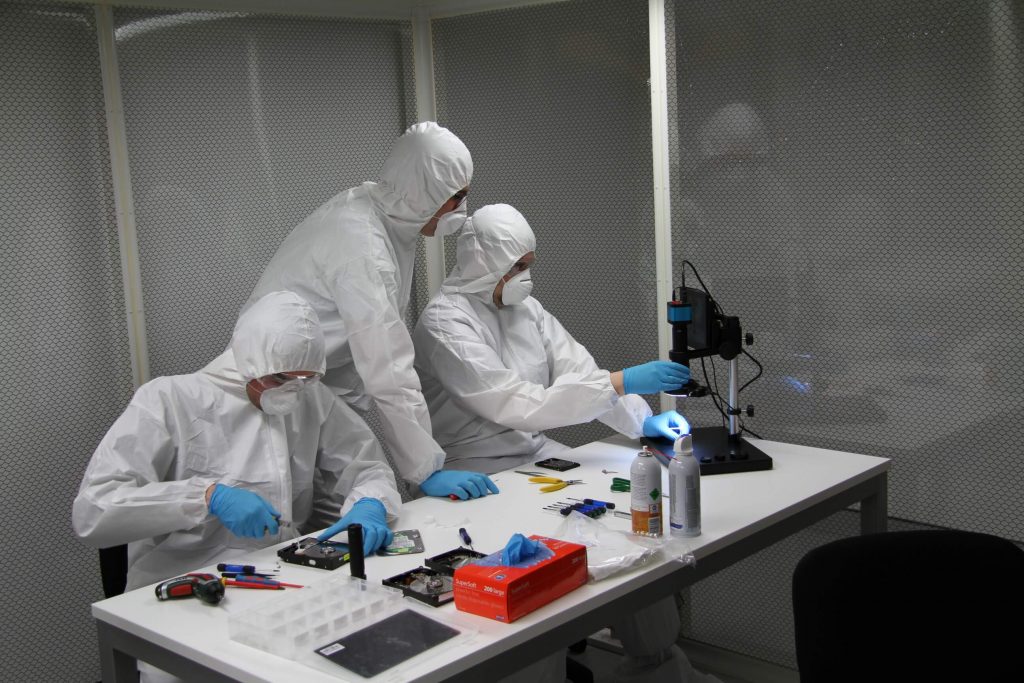 Common hard disk drive problems we see and recover data from every day:
Not being detected or recognised by your computer

Reporting they are not formatted, asking to be formatted

No power, not spinning

Detected as the wrong size

Clicking/ticking sounds.

Beeping/buzzing sounds

Working very slow, getting slower

Able to see some folders but not others.

Able to copy only certain files/folders but not others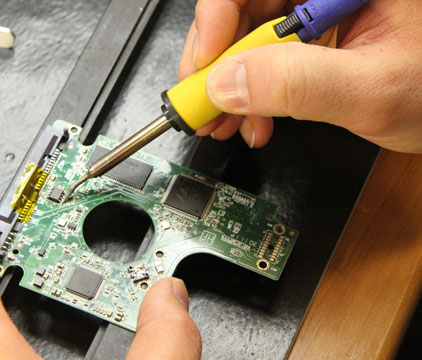 Our data recovery labs can help with any hard-drive problems of any brand or type, this includes hard drives that are IDE, SATA, SCSI, SAS, FC, USB, Thunderbolt and more. A hard drive of any type, we can help!
How much will it cost?
We offer 4 different services: Economy, Priority, Emergency Services and Special Case lab. Only pay upon completion through a one-off payment or a 12-month payment plan.
$800
Economy Service
(Not urgent)
Payment of $800 upon completion or only $75 per month over 12 months
$2000
Priority Service
(Urgent)
Payment of $2000 upon completion or only $180 per month over 12 months
$3500
Emergency Service
(Super Urgent!)
Payment of $3500 upon completion or only $325 per month over 12 months
What is your success rate?
During a typical week at any of our data recovery labs, 95% of the hard drives we work on can be totally or partially (80-90%) recovered.
We have a 95-99% success rate with common problems, including hard drives with Bad Sectors/Read Errors (working very slowly), a damaged PCB (not powering on), a firmware corruption, a file system or partition corruption or simple data access problem due to being unable to connect the hard drive to your computer to make a backup (e.g a 1.8″ ZIF interface instead of a standard SATA or USB connection).
Hard drives suffering from damaged heads or a seized spindle motor, especially those that have been dropped or suffered a major shock or impact, have a lower success rate.
Payam Data Recovery has a data recovery office in the Auckland CBD as well as five-full service data recovery labs around Australia, and we are proud to say we are one of the best data recovery companies in the world.
We are the only data recovery company in New Zealand recommended by Seagate and Western Digital.
We are the good guys in the data recovery business. We love to help people, that's our passion – we do this by getting back your valuable lost data. We are honest, transparent and the best at what we do. Most problems can be fixed, it's simply a matter of our highly-skilled data recovery engineers spending the time and resources needed to use our proven methods, which allows us to recover your data in a safe and professional way.
We can recover data from almost any type of hard drive problem, except for a deep scratch on platters, overwritten data, or severe system area/firmware damage. Even in these very difficult cases, which our competitors usually deem not recoverable, we will go the extra mile and use the best technology that is available to attempt a partial recovery. In these cases, we will try to save at least the most critical files instead of nothing at all. There are uncommon cases where a hard drive may be simply too badly damaged and no data can be recovered.
As New Zealand's premium provider of data recovery services, your chances of getting your data back are always the highest with us! We won't give up and we'll try much harder than anybody else to get your important files back to you in good condition.
Why choose us?
We are only Authorised Seagate data recovery service provider in New Zealand
Toshiba refers clients to us directly from their tech support/head office for customers with Toshiba storage devices.
We are only official data recovery partner of Western Digital in New Zealand

We are honest, informative, and will answer any questions

We use the safest and most professional data recovery methods.

We devote every day to data recovery. All day, all year.

Your best chance of getting your data back is with us. We have a globally-renowned reputation for trying harder, digging deeper, and doing more. 

The core reason for our existence is to help you get your data back! That's what we do all day, every day! Our passion is helping our customers to get their family photos, documents and files back.
Click on the red button below to submit a new job. This form will ask you to select one of three service options we offer. Payment will only be required upon completion of your job. If for any reason your data is not recoverable, there will be no payment required.