Mobile Phone and Tablet Data Recovery Services
Has your phone stopped working? Don't panic, we can help!
We offer the world's best mobile device data recovery service, we can fix problems that nobody else in the world can fix! We can recover data from damaged or faulty phones that others will say is impossible.
Our speciality is recovering data from physically damaged or faulty Apple iPhone, iPad and Android devices including Samsung Galaxy devices.
We would love to help you get your photos, videos, SMS and other data back from your damaged phone.  Our passion is helping people, we hope to be a hero and get your lost data back even if other people have tried and failed before you come to us.
Payam Data Recovery specialised in providing data recovery services on faulty and damaged phones, especially if they do not power on, will not charge or are physically damaged. We have the world's best technology, equipment and facilities to be able to recover data that nobody else in the world can. That's why the elite mobile phone forensic teams in the world from law enforcement agencies and government departments use our services. When their own well-funded and expert teams spend months and fail, we often recover data in those cases in a few days. Getting data from dead phones is what we do better than anybody else on the planet, we would love to help you!
Common mobile device problems we can help you with:
Will not power on.
Unable to charge.
Cracked/Smashed Screen
Physically broken into pieces
Liquid damage (drinks, salt water, swimming pool and toilet water)
Corrupted operating system
No longer working after a software update.
Apple devices that show cable and iTunes logo on the screen after failing to do an iOS update.
Corrupt iTunes backup
Extracting an encrypted iTunes backup file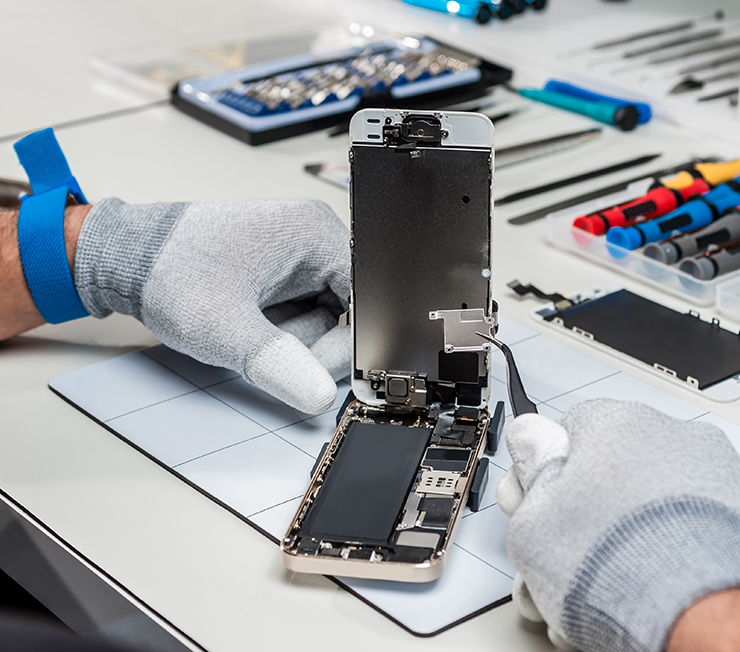 How much will it cost?
The cost is usually $650 inc GST for most problems that we see.All prices on this website are in New Zealand Dollars. All of your data will be supplied back to you on a USB flash drive at no additional cost. We will ask you for this payment in full when we accept your device to start the data recovery process. If for any reason the data cannot be recovered, we will refund this payment in full.
In over 80% of these common problems we see, our standard methods of data recovery will result in all of your data being recovered successfully.  We will always try this method and do everything possible to get your data back at the lowest cost possible.
If we find that your device is very badly damaged or has a very difficult to recover the data from, our data recovery engineers will not give up – but that may require a lot of additional time. For example, instead of a typical mobile device recovery taking about 10 hours of our time, complex jobs may take 50-300 hours of labour.  For these very difficult cases, we normally charge $1500. We will always attempt the standard method of data recovery for $650 for all customers, and the $1500 service will usually result in about 90% of the difficult cases being solved and all data recovered. We will always ask your permission if this is required and seek your approval before we do this.  It's very rare that we cannot recover data from a phone or tablet, but if for any reason if we cannot recover any data, we will provide you with a full refund.
How long will this take?
On average 7-14 days to recover data from a damaged phone. Some difficult cases may take longer and we will keep you informed and up to date during the process.
Our Emergency service is also available, thisis offered at a fixed price of $4000 and the data may be able to be recovered much faster.
We will try harder than anybody else and will not give up like everybody else when the problem is difficult to fix, your best chance of getting your data back is with Payam Data Recovery.
Our employees job satisfaction comes from helping customers, we come to work every day to help people – all day, every day – we do what others say is impossible. We love it!!
We specialise in recovering data from physically damaged or faulty phones that requires very complex and time-consuminghands on electronics repair work, this is an extremely rare skill for mobile phones as the components are extremely tiny.
Our data recovery engineers specialise in temporary repairs to your phone to recover the data, thisis done with a microscope, soldering iron, a multimeter, world class tools and training.
We can perform 'chip off' recoveries in-house and have all of the best equipment in the world including Cellbright UFED, use JTAG, RIFF boxes and custom mad jigs and adapters all-purpose build only for data recovery. These are tools that your local phone repair experts do not have.
Did you know that we are trusted by Apple? We have been audited by Apple management in the USA and Australia and are permitted officially to provide our data recovery services to Apple Retail stores and Apple Authorised Service Providers. We are one of only 4 data recovery companies in the entire world that is listed as a provider for data recovery services on Apple devices in the Apple Global Service Exchange (GSX), the portal that all Apple employees, service centres and Apple retail stores use. No other data recovery company in New Zealand . Call Apple – ask them who they recommend for data recovery in New Zealand for iPhone and iPads.
How do I get started?
You will be asked to pay $650 now to start this process by Visa, Mastercard, American Express or Paypal. If your data cannot be recovered for any reason, we will provide you with a full refund.
Deliver your device to our office. Deliver your device to our office in Auckland yourself or send it to us by post or courier.
Note: If we need to ask you for your approval for our $1500 more complex data recovery service, we will always give you the option to approve/decline this quote.
Important Conditions of service: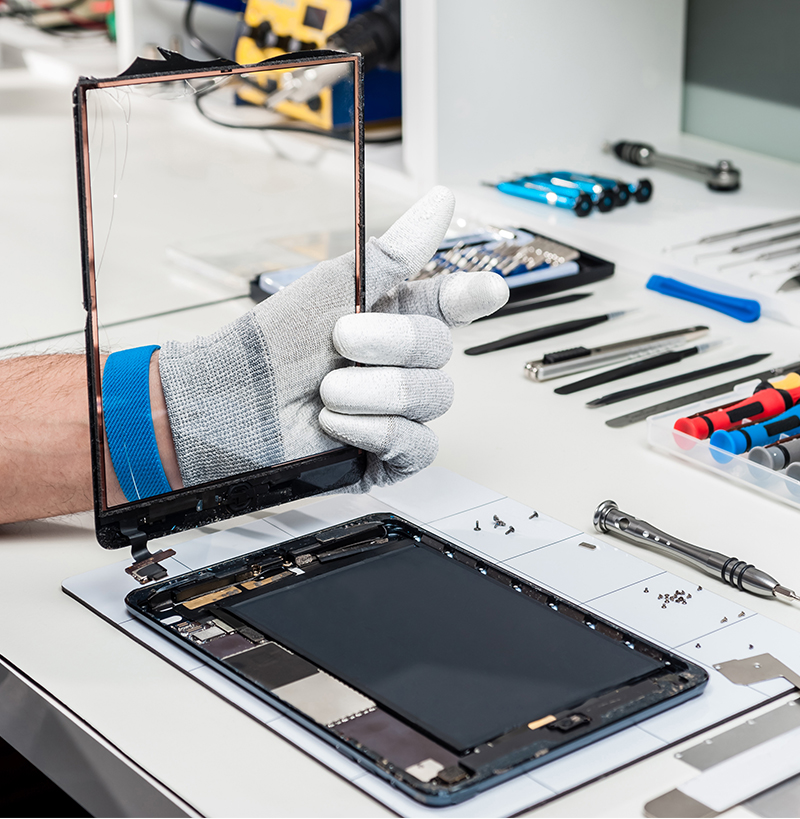 We will not recover data from a device that does NOT belong to you. You will be asked for photo ID and asked to declare that you are the owner of the device. Any attempt to violate the privacy of any person by attempting to recover data from a phone or tablet that is stolen or not your property is against the law and will be reported to the police.
We can only recover your data if you provide us with your PIN or Passcode. Without this, we may not be able to recover any data.
In most cases that we work on, your phone will be dismantles and we will perform component level work on the PCB. The phone may be destroyed in the process of us removing memory chips and other parts to attach wires and special equipment to your phone as part of the data recovery process.
Data recovery from a damaged phone will void your warranty as we are performing component level repairs on the electronics.
7-14 days is an average time frame, we may need several months for very difficult cases.
Our super lab/main data recovery lab for mobile devices is based in Sydney, Australia. Our head office in Australia has extremely expensive equipment and technology as well as custom made tools that we do not have at our Auckland data recovery lab. This is our main hub for all difficult cases and mobile phone data recovery. Your mobile device will be sent to our Sydney, Australia office and returned at no cost to you. We use Fedex for secure and reliable delivery between our own company locations.